The 24th Conference of Parties (COP24) of the United Nations Framework Convention on Climate Change (UNFCCC) took place in Katowice, Poland 2-14 December. The climate negotiations from the Georgian side were coordinated by the Ministry of Environmental Protection and Agriculture. Being part of the climate change team, I was leading the technology and finance related negotiations. And as expected, negotiations were quite tense and stressful.
The meeting was the deadline to finalize the Paris Agreement Work Programme (PAWP) and details required to operationalize the 2015 Paris Agreement. Therefore, the presidency asked parties to finalize all the other issues on the first week, in order to have proper time allocation for the PAWP on the second week. Of course everyone understood this was mission impossible, but we committed to do our best.
Week 1 went by extremely fast, starting every day at 8:00 AM and ending at midnight. I was wondering how those hours could go by so fast. Informal consultations were held during working hours, while informal-Informal's (which are open only for country negotiators) took place late at night. Some negotiations were going well, while others kept "going in circles". We argued on every single word, one of the endless discussions was on whether to "welcome" or "note" the IPCC Special Report on 1.5°C, in which a developing country drew applause by saying it should be welcomed, as implementation of Paris Agreement should address problems identified in the report; while developed countries argued this was not an official document developed within COP to refer to while implementing the agreement. We were all getting ready for a much more dramatic week.
Last days of negotiations were mainly with heads of delegations, or bilateral consultations. While everyone was waiting for the texts to appear late at night, some wondered if they should "grab a nap" before being up all night, or if it was time to strengthen themselves with another coffee. As expected, instead of the 14th evening, COP 24 has been finalized late on the 16th with more or less stable texts, and most importantly - countries have been able to finalize the PAWP.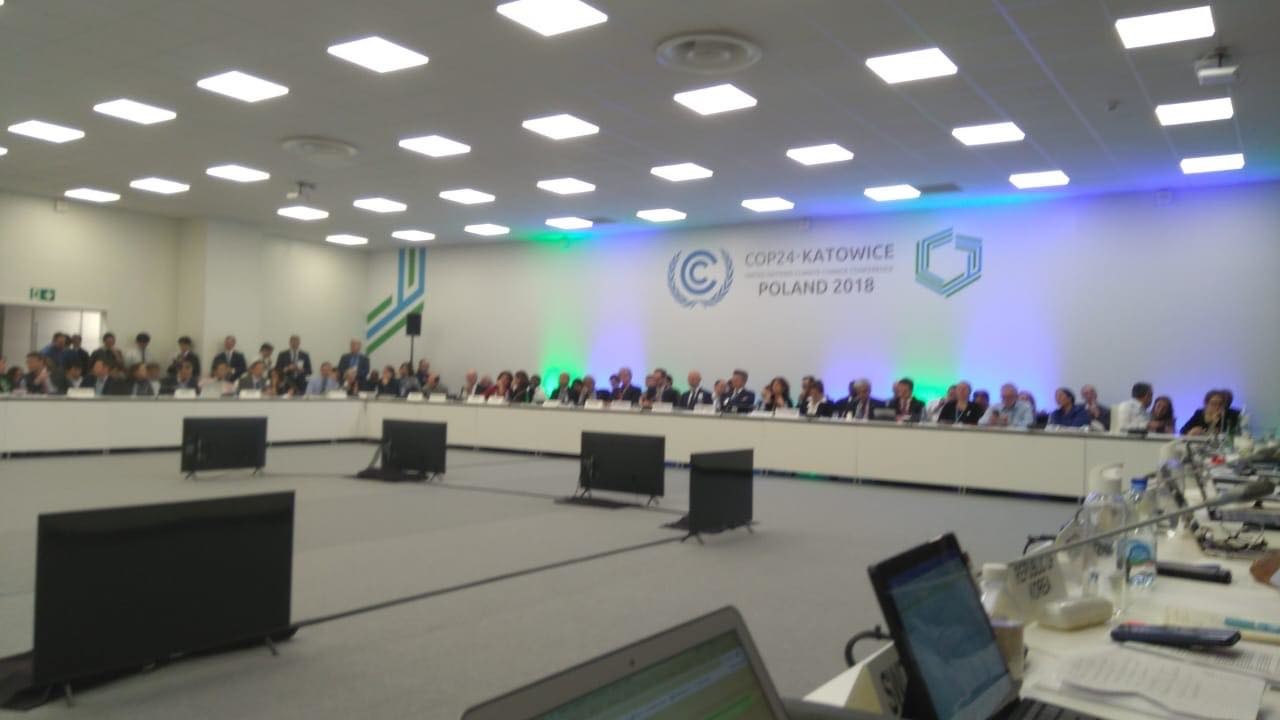 One of the most interesting parts in climate negotiation is internal communication (mostly WhatsApp groups) between developed/developing groups of negotiators, planning how to defeat their opponents, complaining about their statements, etc... Georgia is in a unique and strange situation, as it develops country-key priorities and partnerships, but having political dedication to EU, also has to strongly count its positions. So I was part of both group discussions and had to take into consideration both politics, which was funny, but often I admit it was a weird feeling.
To summarize the negotiation process, it was very intensive, interesting and "gambling". On behalf of Georgia, we managed to agree on every decision text, which was important for our country; however, this process also entails a lot of challenges. For me, the most challenging part was when I had to block another country's initiative/request for decision, as it would affect my country's interest negatively, while my best friend was asking not do to so at the other end of the table.